This is a pistol which in the days it was in production I wanted to posses but either was never able to afford or when I could afford one there were better alternatives to be had - such as the Co2 pistols of the early 1980's
I finally got one & it's proving to be a lot of fun to use.
It's had new seals etc by Mr Amatruda, if the wind & rain stops I'll try it over the chronograph.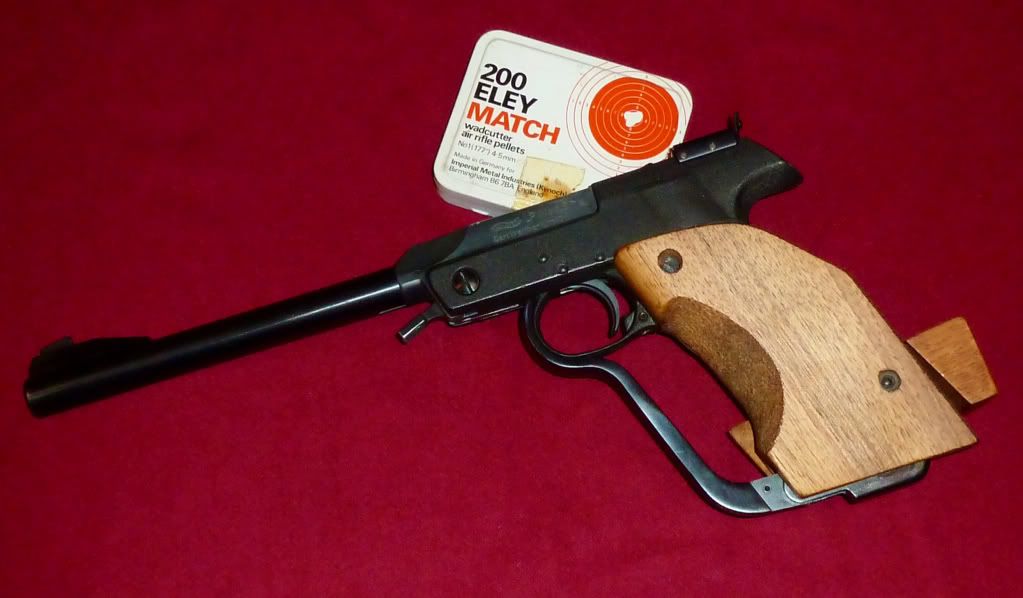 The Eley pellets are around 25 years old & were made by H&N for the company.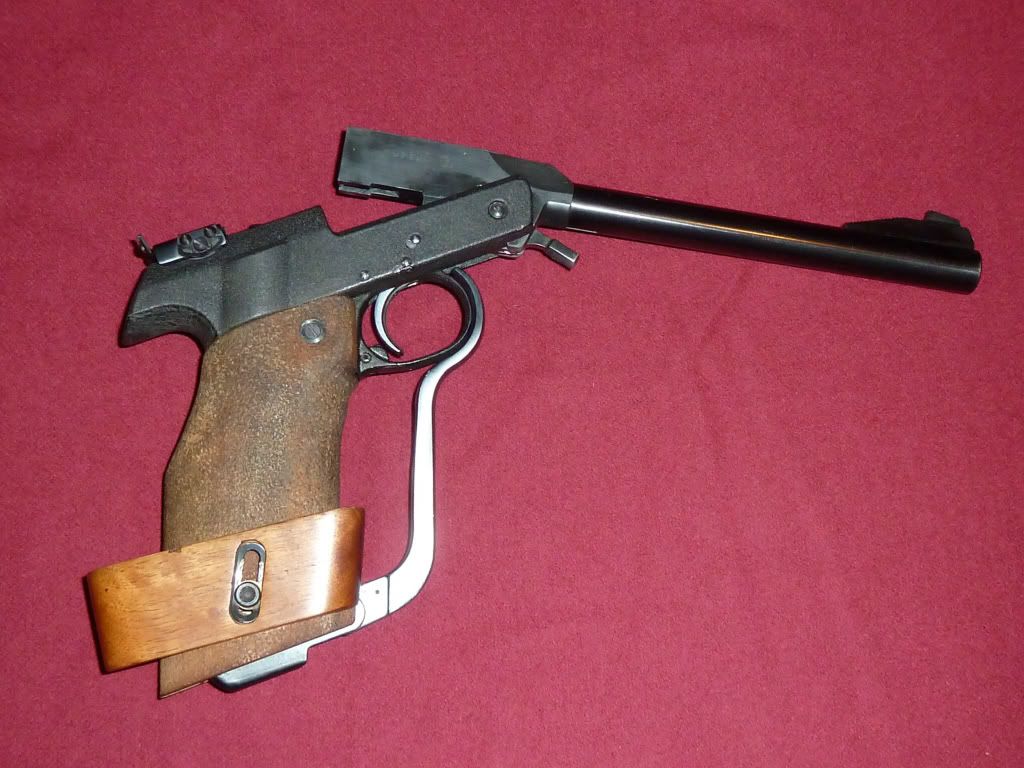 There was no case nor accessories with the pistol so I'm on the look out for some extra rear sight elements, I'm assuming the ones used on the GSP fit the LP3 sight?
Of course the way things (desire) work this now opens the door for a version with the fluted barrel.
Regards
Russell