Not so much a classic yet, but will be one day.
This is a review I did a while back.
After reading a number of comments on the RWS R10, I decided to get myself a tin.
These are also available in packaged 100's and also in 4.49mm.
There is a rifle version weghing in at 8.2g.
One thing that immediately stands out is the thickness of the skirt.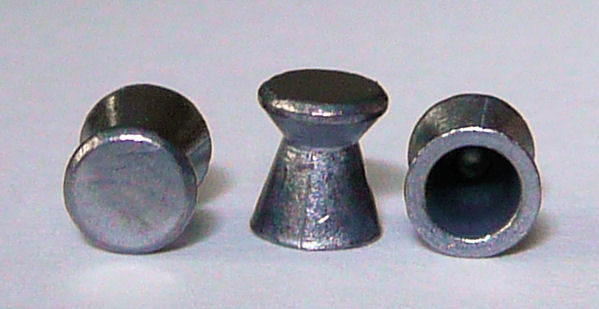 I had a quick look through a tin of Hobbys, and there did seem to be more skirt deformation to them than the R10s.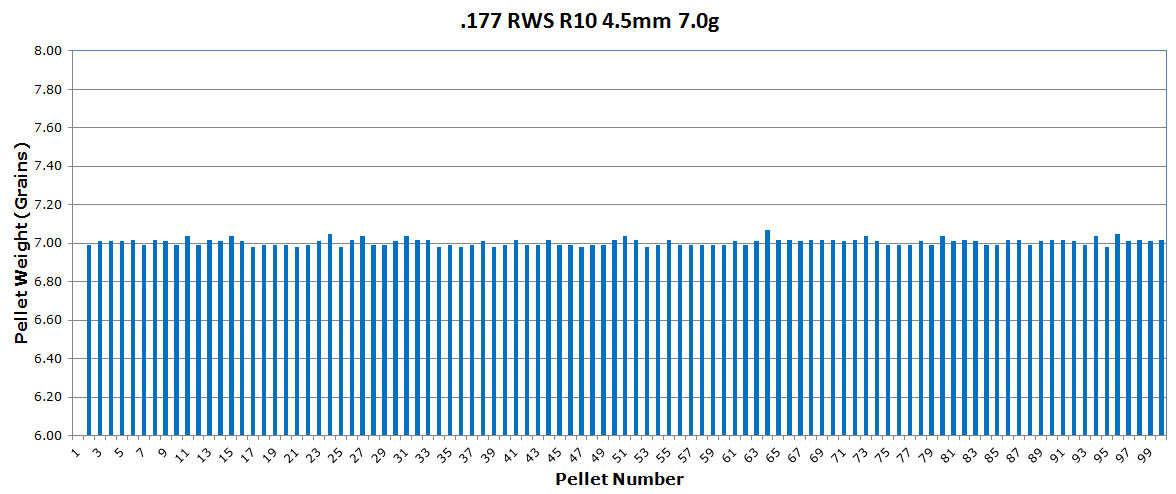 Taking 100 at random out of the tin I found that the average pellet weight was
7.01
grains, with the heaviest being
7.07
grains and the lightest
6.98
grains.
The weight specified on the tin is 7.0 grains, so this is very close indeed.
These are by far the most consistent pellets I have ever used.
Summarising this, the pellets can be described as 7.01 grains + 0.91% - 0.38%, giving an overall variation (highest to lowest) of 0.09 grains, much more consitant than the Geco or the Hobby.
I have still produced a distribution graph but, given the closeness of individual weights, this doesn't really mean much.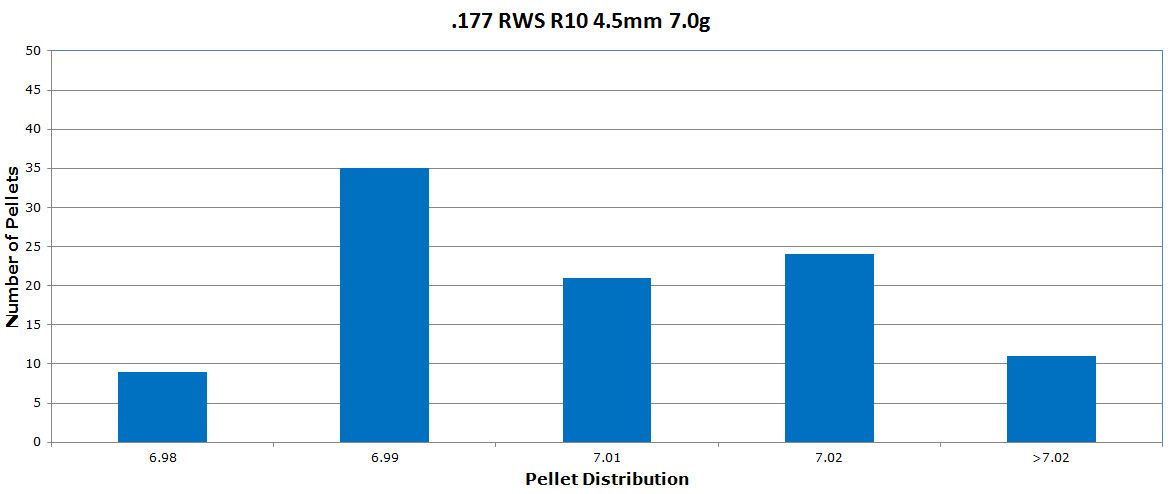 I will certainly be using this pellet for the 6 yard and 10m competitions from now on.
Kind regards,
Phil