In the case with my Original Model 10, there was a tin of Meisterkuglen, which is obviously quite old.
As the receipt with the gun is from 1983, I would say that these date from around then at least.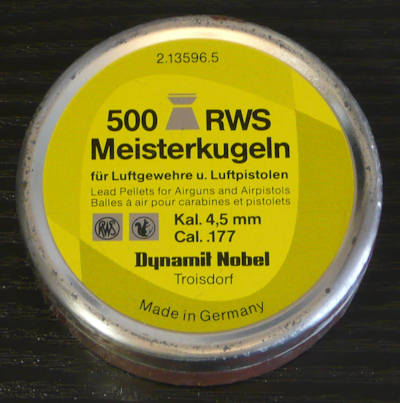 Along with the tins of 500, plastic boxes of 100 were also available. A recent post on the ABBS pointed to an advert on eBay, where there were some of these for sale.
Unlike the 100 boxes today, which usually have a polystyrene lining, this has a stamped thin plastic sheet to hold the pellets.
The two older versions shown next to the latest.
Kind regards,
Phil