Sometime ago, whilst at an Antiques Fair, I came across a box of Beatall pellets.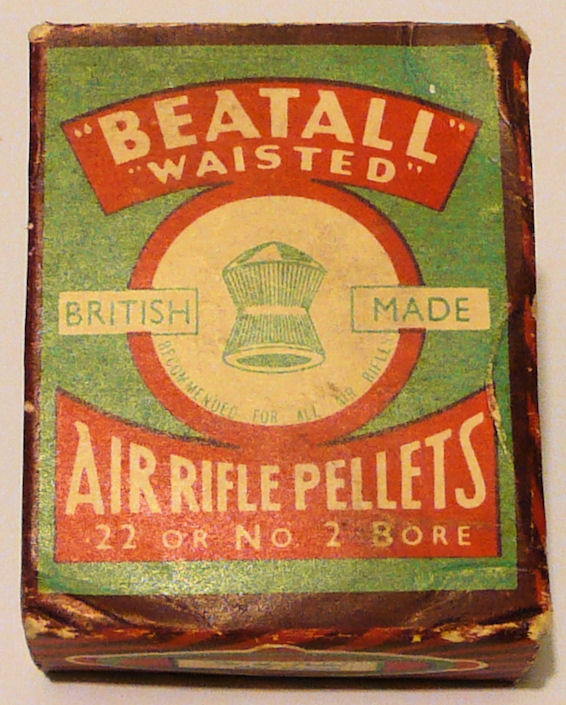 This is a brand I wasn't previously conscious of but, looking back through my old airgun magazines, there are frequent adverts to these.
Whilst browsing eBay, the other day, I found a tin, which I promptly snapped up. Can't argue with 99p!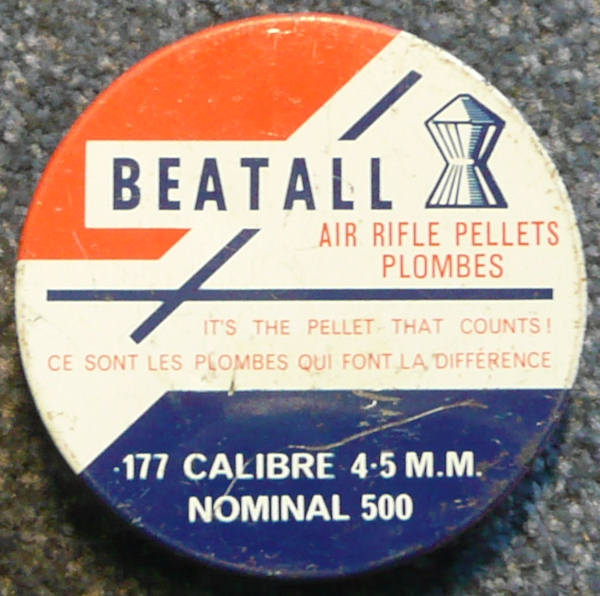 Like most manufacturers of the time, pellets often came in both boxes and tins.
Kind regards,
Phil